Church History
"And being fully persuaded that, what he had promised, he was able also to perform." - Romans 4:21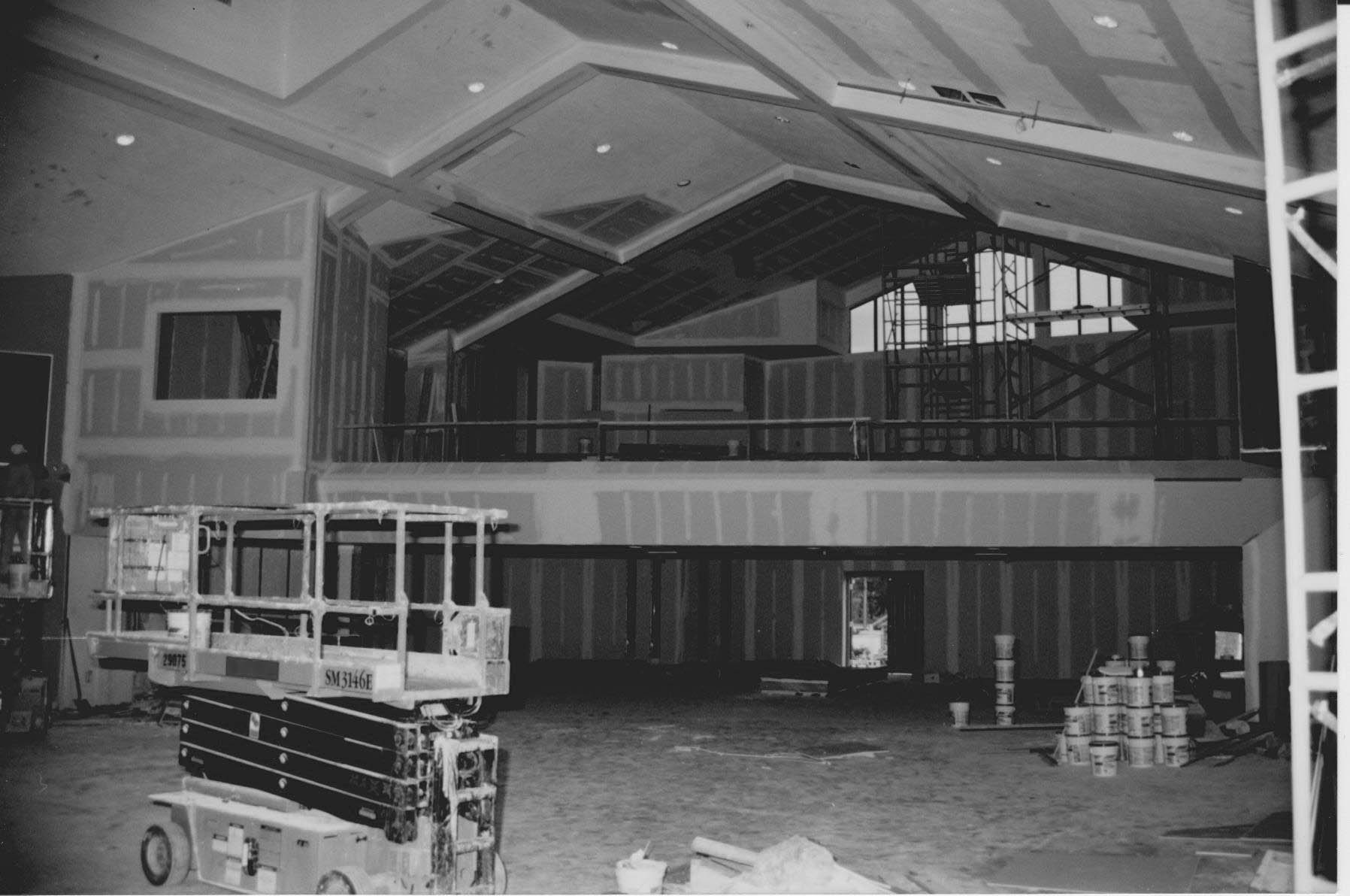 Introduction
Philippian Community Church, Inc. officially began in the home of the founder Bishop Lawrence C. Callahan, Sr. on November 25, 1979, at 8929 Yeoman Drive. The church quickly outgrew the Callahan residence. The arrival of the new millennium ushered in an exciting new phase for Philippian Community Church as it became evident that our existing facility at Clyde Drive could no longer accommodate our growing congregation and ministries.
The ministry continued to prosper, the membership grew rapidly and many souls were touched. Bishop Callahan presented plans to build a 1,200 seat facility. Finally, our new home was ready and a new chapter for PCC began. This vision was manifested and the first service was held in the new sanctuary on February 16, 1986, 7578 New Kings Road.
It was at this location that the ministry continued its growth and began to reach the world via radio, television, print, and evangelism. In 1986, during a trip to Israel, Bishop Callahan was inspired to build a prayer tower, a facility where people could go and have solitude for individual prayer, or participate in mass prayer in a coliseum-style area. The prayer tower was constructed in 1987. He also built a state-of-the-art Multi-Purpose facility in 1990, followed by a bookstore and an almost 8,000 square feet sanctuary expansion. The ministry became a source of redemption, healing, inspiration, and salvation for people all over the world. Bishop Callahan parlayed these experiences into five books and six musical recordings.
The above information provides pictures of Philippian Community Church, Inc. beginnings.
Our Current History
Philippian Community Church, Inc. (PCC) is located in Jacksonville, Florida, Duval County about 71 miles south of Brunswick, Ga. The church is the headquarters to Philippi Koinonia, Inc.
Individuals from various economic and social levels constitute the membership of approximately 1,800. Although the membership is somewhat transient, PCC has a solid base of long-time members, many who work in healthcare services, retail and education. Additionally, some are retired federal government or military workers. The federal government, the military, government contractors, and other private industry companies employ our members. PCC members travel world-wide in their employment, allowing PCC to minister throughout the world.
As the Lord moves transient members to other places of work and service, He provides replacements and growth through people moving to Jacksonville for a few years, or those moving to make Jacksonville their home. This membership flow gives the church a continuous capacity for fresh ideas, skills, and spiritual gifts for new and exciting ministerial work.
Our beautiful facility of over 28,246 square feet sits on 10 acres of property and is situated in the heart of North Jacksonville, Duval County on highway US1 (New Kings Road). The sanctuary seats at least 3,000 and there is a multipurpose facility consisting of several educational classes to accommodate hundreds of adults, children and/or students.
The below information provides a snapshot of Philippian Community Church, Inc. by viewing its history, current ministries, and some statistical data.
Current Ministries
Worship
We currently present Worship Services on Sunday morning, a "blended-traditional/Contemporary" Service which starts at 11:35 AM. Current attendance is approximately 900 - 1500. Since 2001, we have had approximately 500 new members to join our spiritual family with about 200 of those coming by baptism.
Focus Groups
Philippian Community Church operates with the understanding that we bring folks into the Kingdom and the First Family through Worship, but we build them into disciples through our Insight for Christian Living Bible Studies. For PCC, a lot of the "meat" of who we are is found in the smaller groups that meet throughout the week. It's found in Intercessory Prayer, Hour of Empowerment and a "traditional" Sunday school class. It's found in the Insight for Christian Living Bible group which meets for bible study and Saints Night fellowship. It's found in the Jesus Over Everything Youth group that gathers for focused discussions on a specific subject; or travel for a fun-filled trip to Orlando, Florida or some other agreed upon location. Focus Groups are where true community occurs. We believe that by breaking down the large group into smaller groups, it gives opportunity for authentic relationships and growth.
Worship and Arts
The Philippian Community Church has many creative and talented musicians utilizing their talents in a variety of ways. Our Mass Choir is anointed and sings to the Glory of God.. We have 2 adult Praise Teams, a dynamic youth choir, a Youth Praise ensemble, and talented instrumentalists and vocalists. The musical taste of the congregation spans the spectrum of traditional to Urban Contemporary Christian music (and everything in-between).
Missions
Our church considers missions to be something we support financially and participate with our time and talents. Consequently we support mission ventures locally, within North America, and globally. We have a dynamic men's ministry, a superb women's ministry. After much praying and fasting, God lead Bishop Virgil Jones, Sr. to establish a new founded organization, Philippi Koinonia " A Fellowship Of Believers", in 2008. We are also active participants of the Joint College of Bishops, Cleveland Ohio.
Other Ministries
We offer specific ministries to several constituencies within our congregation. We have a vital Youth Ministry, many faithfully attend Sunday School each week. The youth are present in the weekly Bible Study, and Friday night services, singing the praises of God in the youth choir, and many, many related programs and opportunities for fellowship and discipleship. We have a dynamic Witnessing team. This group congregate weekly, armed with the Word of God to minister to and pray with individuals in our local community who are less fortunate, despondent, hurting, discouraged and in need of a personal savior, Jesus Christ. Also, we have one of the largest Children's Ministries in the North Jacksonville area providing activities weekly through the summer camp Power for Developing Successful Youth as well as special events during selected times of the year (holidays i.e, Easter and Christmas).
Administration
Church Staff
With the rapid growth of the church and relocation to a large facility you would expect the staff to grow and experience transition, and so we have. The church is comprised of a Pastoral Staff, which includes the Senior Pastor and Pastor. These individuals bring a wealth of experience, skills, and maturity to the staff. The next staff level is the "ministerial staff." This is comprised of the First Lady who is the Supervisor of the Women's Department, Minister to Youth, Minister to Children, and Minister of Worship and Arts. These individuals provide leadership and oversight to their respective ministries. The next staff level and the bedrock of all ministry programs are the "ministerial support staff." These are the people who supply the administrative, logistical, and financial support necessary to deliver quality ministry to PCC.